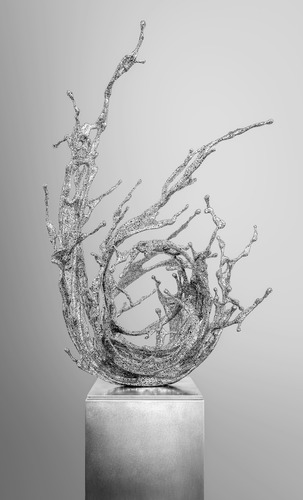 • One of world's most recognised and appreciated Chinese contemporary sculptors, Zheng Lu, launches his first UK solo exhibition, 'Liquid Narratives', on 17 – 29 March 2023 at HOFA Gallery, London

• Lu has exhibited in significant galleries and museums such as the Museum of Contemporary Art, Taiwan; Parkview Museum, Beijing; and Long Museum, Shanghai, China.

• He has collaborated with world luxury brand RIMOWA, designed the 'Jane Alexander Global Wildlife Ambassador Award' which was presented to His Serene Highness Prince Albert II and been awarded a highly coveted LVMH prize.

• Press preview 16 March, 2023 (9am – 3pm), opening night launch (6pm – 9pm), RSVP emmalouise@thehouseoffineart.com


HOFA Gallery today announces that award-winning...
Read full release