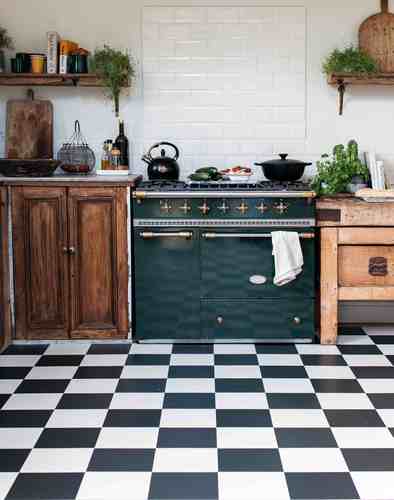 Interior trends and colour predictions for 2022 bring together our competing desires for comforting familiarity and joyful adventure. To be more expressive and emotional, as we reconnect with a world that felt closed to us last year, and a time to make bolder colour choices, embrace more patterns and mix up our styles if it makes us happy! Sustainability also continues to be at the forefront of people's minds as we decorate our homes this year. Harvey Maria is seeing the following flooring trends begin to emerge which reflects these themes.

Chequerboard Pattern
Chequerboard and check is a massive trend for 2022. Harvey Maria has an unrivalled selection of plain coloured floor tiles that can be used to create all chequerboard patterns - everything goes this year and we are seeing fabulous schemes that go way beyond the classic black & white. Our Check and Dovetail designs work this trend in slightly smaller spaces, and can also be used to create and define...
Read full release