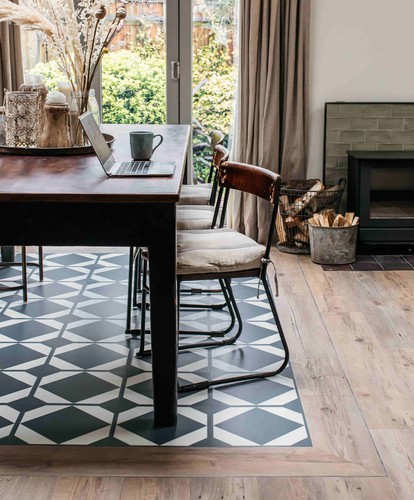 After such an extraordinary 2020, many of us have realised how important our homes are to health and happiness. Harvey Maria thinks that it has almost definitely had an effect on how people are decorating, which projects we will embark on next and what our homes are going to look like in 2021. These flooring trends have emerged over the last few months and reflect our increased need for comfort, warmth and tranquility...

Broken-plan Living Spaces
HM customers are creating unique spaces using rustic MSeries wood effects to border or complement a stylish pattern from The Design Series. This type of zoning and defining of areas is now known as Broken-plan living. This describes the clever use of a space which still retains the spacious feeling of being open-plan, but distinct zones are created by using different floor finishes, pattern, split-levels and semi-permanent partitions, such as bookcases and screens. This creates cosy nooks and also means that people can...
Read full release