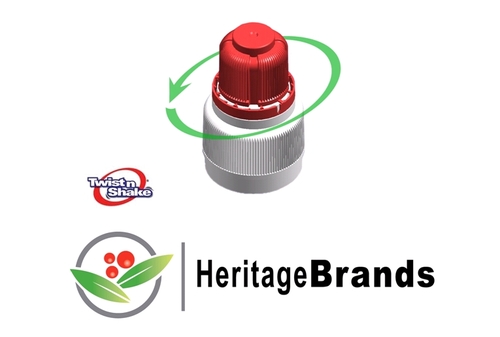 Newly launched Twist'n'Shake® dual cap delivers freshly mixed drinks on demand

Pre-mixed bottled drinks are OK if you like the idea of a drink that was blended and bottled weeks - or maybe months - ago. And until now, it was simply impossible to imagine a bottle-sealed drink that you could mix when you wanted to, so that you could be sure your beverage would deliver a freshly mixed taste on demand.

Well that was the world before Twist'n'Shake® was introduced! This revolutionary new bottle-top unit fits onto a wide range of standard bottles used for drink delivery, and comprises a unique double chamber system. A simple twist of the top chamber (which is also the cap) releases the seal-tight waterproof bottom chamber's flavoured concentrate or juice into the bottle; then a quick shake mixes the two liquids in the bottle - and the beverage is ready to drink!

Twist'n'Shake® gives consumers total control over their bottled drinks for the very...
Read full release