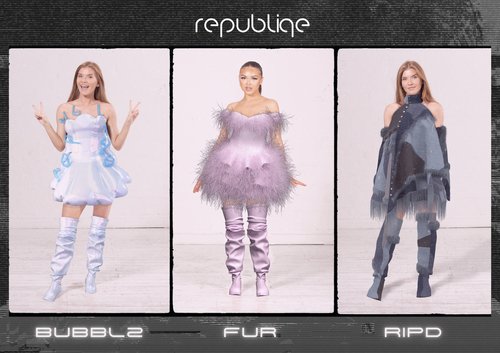 The collection showcases designs made from exotic animal fur and single-use plastic, and as the designs only exist in the meta form, there is little damage done to the planet

Aimed at Gen Z, the more eco-conscious consumer, republiqe marries sustainability, technology and creativity to showcase the future of fashion


VIDEO LINK - https://vimeo.com/612480781


The World's first fully digital, virtual fashion house republiqe has launched their latest collection in line with London Fashion Week 2021.

The new collection harks back to the early 2000s with four different styles being revived; Bubblz, Furr, Rippd and Teez. From a trends perspective, the creative team at republiqe have identified the millenium revival as the next big thing in fashion for Gen Z, who the...
Read full release