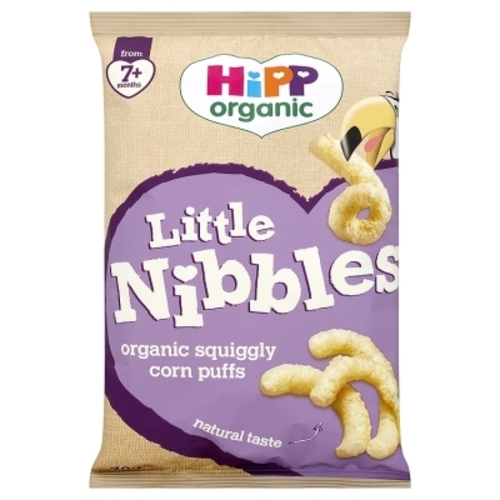 HiPP Organic has again put their expert baby knowledge to the test, by offering mums even more choice from the popular 'Little Nibbles' snack range. Along with the arrival of several new products, eye catching cartoon characters have also been added to the tasty Little Nibbles product range to encourage young ones to experiment with new flavours and textures at a time when encouraging self feeding is important.

So what can you expect to find in the range?

The new melt-in-the-mouth Squiggly Corn Puffs are HiPP's latest first finger food for babies from 7 months upwards, specially developed to encourage them to chew and feed themselves. If that wasn't enough, the newly inspired Squiggly variety is entirely free from all nasties with a purely natural taste. So as is always the case with HiPP, you can rest assured that you are feeding your little one the very...
Read full release