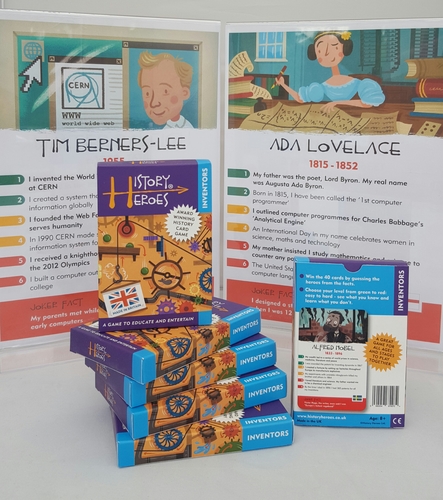 Inventors who changed the world.
Get blown away by the latest History Heroes game

Which inventor, most commonly linked with a peace prize, was the brains behind dynamite?

The answer: Alfred Nobel. It's just one of hundreds of facts in the latest edition of the award winning History Heroes card games.

History Heroes' has just launched its new card game: INVENTORS and includes forty beautifully illustrated cards, each with fun and fascinating facts about an inventor who has made an impact on all of our lives.

Did you know that Alexander Graham Bell, inventor of the telephone, only received his well-known middle name as an 11th birthday gift from his father?

The History Heroes game gets players guessing who the inventor is with a series of facts designed to test the knowledge of anyone aged eight years to 80+! If a player correctly works out who it is from the colour coded statements, each targeted at...
Read full release