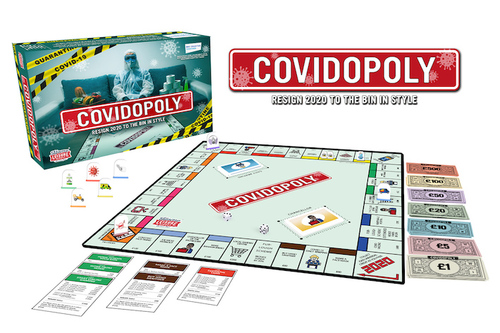 South Gloucestershire based Home Leisure Direct, the UK's leading retailer for games room products, have today released COVIDOPOLY on their website for users to download for free. Based on the famous property-based board game users can accrue points by working their way around the board and visiting 'places' like 'Joe Wicks Workout' and 'Existential Crisis'.

Players can lose money and turns by self-isolating after attending illegal raves or getting snitched on by nosey neighbours. Day trips to Barnard Castle when a player should have been
in self-isolation incur no penalties. Users can choose to make a donation to NHS Charities after downloading the pieces, board and cards for the game.

Andy Beresford, Managing Director of Home Leisure Direct said: "2020 is a year we all want to put behind us but it is also a year that we, as a nation, have had a shared experience. As a company, we have had a 'good pandemic', we have seen unprecedented demand...
Read full release