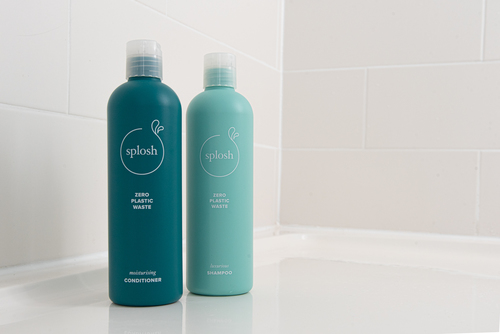 Thursday 20th May: Splosh, the first and original company to offer refillable laundry, home cleaning products and toiletries delivered through the letterbox, is excited to have introduced its revolutionary new health and beauty range. For the first time ever, a shampoo and conditioner are now available as a refillable concentrate. Splosh's aim is to make refilling easy and eco-friendly when it comes to stocking your bathroom cabinet.

The shampoo and conditioner come in refillable packages which can be posted straight through your door. The refillables ensure zero plastic waste and cut down on CO2 emissions, as a large percentage of shampoo and conditioner is usually water which is heavy to transport.

The products are from naturally derived ingredients, are not tested on animals and are vegan friendly. The shampoo contains coconut oil, perfect for repairing damaged hair and taming frizz. The conditioner contains coconut oil, argan oil which has a high...
Read full release