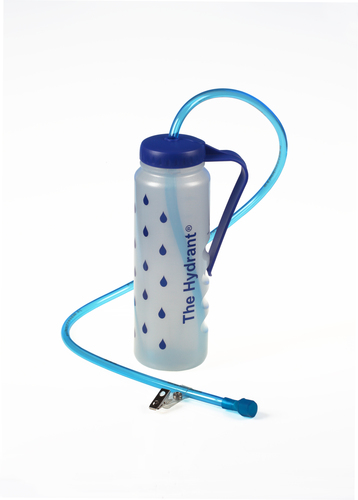 HYDRATE FOR HEALTH RECEIVES QUEEN'S AWARD FOR ENTERPRISE

Bristol based company Hydrate for Health Ltd is celebrating after being named as a winner of a Queen's Award for Enterprise - the UK's highest accolade for business success, in the category of Innovation. The award is in recognition of the impact their unique product, 'The Hydrant' is having across the health system.

The Hydrant is a simple, hands-free, drinking system designed to prevent dehydration in healthcare, making it easy for vulnerable people to drink without need of assistance.

The Hydrant simply clips, hangs or hooks on beds, chairs, wheelchairs and in many other locations. This removes the problem of reaching, lifting, or holding drinks and so gives easy access to fluids at all times by placing the drink next to the user.

The impact of effective dehydration on vulnerable people in hospital, care homes and in care at home is astonishing and has a huge...
Read full release