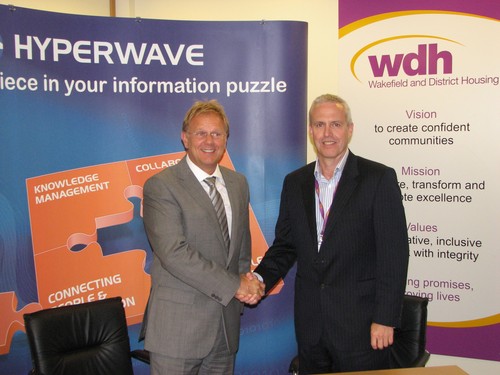 London – September 2009

Hyperwave UK Ltd, a leading supplier of world-class Enterprise Content Management (ECM) and collaboration solutions, has announced that after a comprehensive 2+ year evaluation project and tender process, Wakefield and District Housing (WDH) has awarded it an initial 3 year contract - with an option for 4 more years - to implement its web-based corporate Electronic Document and Records Management system (EDRMS) and to integrate it fully with its other business systems.

WDH is one of the UK's largest Registered Social Landlords, managing over 31,000 properties and employing over 1,400 people. It is one of only a handful of housing associations in England that have been awarded the prestigious '3 star with excellent prospects for improvement' assessment rating by the Audit Commission. With a strong reputation and a very large number of stakeholders to support, WDH is always looking to increase efficiencies whilst ensuring the...
Read full release