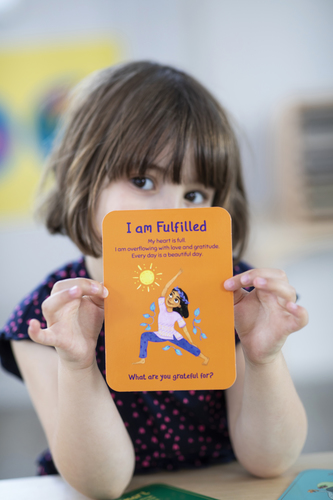 HOW TO RAISE A HAPPY AND RESILIENT CHILD FROM BIRTH

With 1 in 8 children in the UK being diagnosed with a mental health problem * and many struggling with low self-esteem, children need more support than ever to navigate through life's challenges. A life dominated by screen-time and the need to be 'liked' has replaced meaningful relationship building, connection and most of all PLAY!

Launching this World Mental Health Day (October 10th), iGROWco™ Sprouts Affirmation Cards are the brainchild of Joy Marchese and Annabel Zicker, who recognised the need for a fun, practical tool, to help children become aware of themselves, explore their feelings and discover a sense of connection with the world.

"We are creating a global movement to inspire the next generation of mindful leaders. Teaching children to turn inward and unleash their personal power." -
Joy & Annabel

Whether read to babies whilst feeding, repeated by...
Read full release