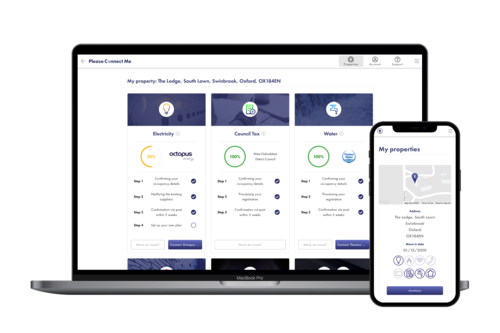 Home moving experts Please Connect Me, and home technology provider, Ideavate, today announced the availability of a digital dashboard for Please Connect Me customers to track the progress of setting up their utilities in their new home.

As a digital companion to the phone-based concierge service provided by Please Connect Me, the new dashboard gives home movers access to a convenient, digital view of their utility and service connections, through an online Please Connect Me account.

An integration between Please Connect Me and Ideavate enables a real-time, automated representation of the progress of setting up utilities including gas, electricity, TV, broadband, insurance, council tax and water in the customer's new home.

The digital dashboard launch marks the first output of a partnership that will provide a range of customer experience benefits to home movers using the Please Connect Me service - further delivering on their promise...
Read full release