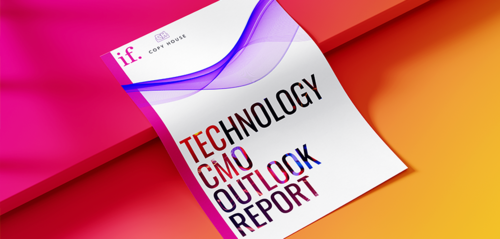 Interviews with tech CMOs and Marketers at large brands reveal a shift in marketing focus

Following detailed interviews with CMOs from large technology brands, five trends surfaced that reveal a shift in focus from lead generation to building digital relationships. The 50+ page Technology CMO Outlook report unlocks deep insights and thinking from marketing leaders, to understand how they helped to not only navigate unprecedented challenges but unlock business value and opportunity from it too.

Copy House and immediate future collaborated to interview CMOs and Marketers from brands including Adobe, Worldpay, Siemens and SAP. The in-depth insight reveals five core trends in marketing that reveal a shift in approach. As said several times by contributors, "there is a move to serve, not sell"

Kathryn Strachan, MD at Copy House says: "The change in direction, driven largely by the pandemic, saw marketers move to align more closely with...
Read full release