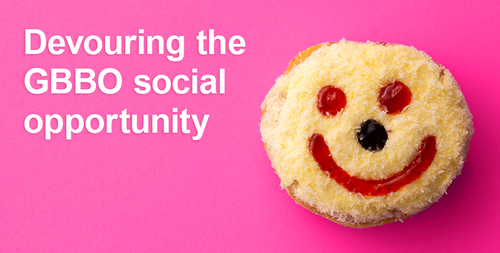 Great British Bake Off social chatter welcomes brand contribution

Last year there were over 941,000 mentions of Bake Off on Twitter alone. A new report by the team at immediate future reveals how last year's social data gives brands the tools to stand-out amongst the baking conversations that will inevitably surround GBBO 2018.

Whilst social chatter explodes during the TV series, data reveals that individuals tend to post more than once. In fact, they post an average of three times about the show. That is quite unique for a TV programme. In addition, for every original post there are an equivalent number of retweets. They love to share, to keep engaged and take the conversations beyond the scheduled show – posting throughout the week.

There is no slowing down of the social chatter either. There are clear peaks at the start and end, but social conversations remain...
Read full release