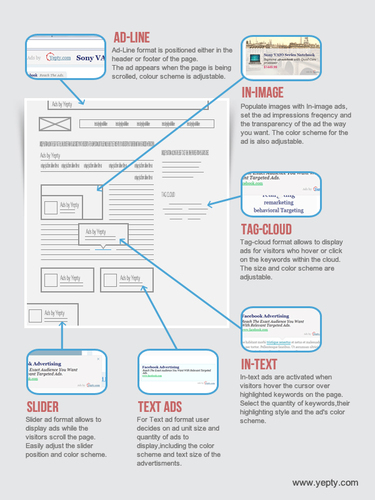 Emerging content monetization service Yepty.com targets webmasters and bloggers, by assisting to create new revenue streams.

Edinburgh, United Kingdom, September 28, 2012

Yepty.com comes into the industry with a newer approach, allowing webmasters to make most types of their site's content lucrative through relevant pay per click advertisement. The service has came up with a solution that answers the needs of internet entrepreneurs, adhering to 4 main principles identified as crucial: diversity of advertising formats, simplicity of user experience, ad relevance and respect for site's audience. Estimated amounts of monetizable content go up to 80% on average, without loss of loading speed or diverting the visitors.

"Production of unique content demands time and effort, meanwhile industry insiders are frequently experiencing a lack of tools to help their content pay off....
Read full release