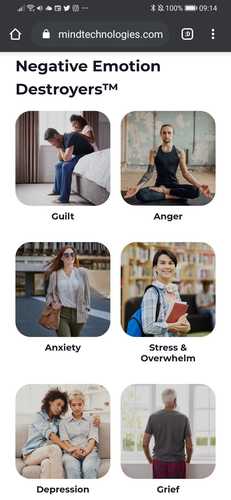 Orpheus is an innovative new app that is changing the way that its users combat negative mental health, addictions, anxiety, and stress. It has been tested with front line NHS workers to help them with anxiety and to feel less stressed in their job during the COVID-19 pandemic.

"My mind felt a lot clearer and I felt more in control of my emotions, which helped me a lot at work and at home. At the time I felt stressed and anxious and now that's totally gone!"

Assistant Practitioner working in a GP Practice

In England, around 1 in 8 men have a common mental health problem. Research has found that men are more reluctant to seek support for their mental health. Orpheus is easily accessible and available 24/7 wherever users are in the world. Men's Mental Health Week is 15-21st June 2020.

Peter Owen, Orpheus' Chief Technology Officer, says "Orpheus is...
Read full release