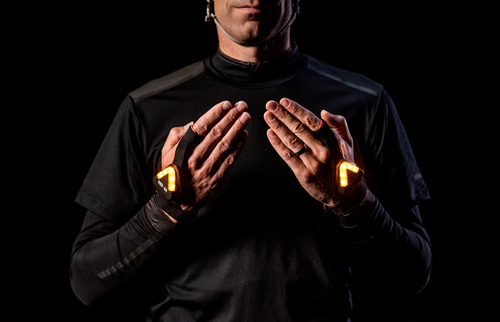 Indicators for cyclists' hands improves visibility and protection


LONDON, 30 October 2019 - Indik8a, an innovative new safety signalling system for cyclists, has launched today and is available to buy now. Indik8a introduces high visibility when indicating on a bicycle, providing another level of protection for cyclists in low level light.

Indik8a can be worn on a bare hand or over a glove and features an illuminated directional arrow that is activated by a switch on each hand. It is aimed at cyclists of all ages, from commuters through to parents who want their children to be more visible when cycling. There are two sizes, both of which are adjustable to fit the majority of adult and children's hands.

Most cyclists riding at night wear some level of reflective clothing and use good lights on their bike. Indik8a understands that cyclists can feel most vulnerable when changing direction, as it often puts them into the path of a...
Read full release