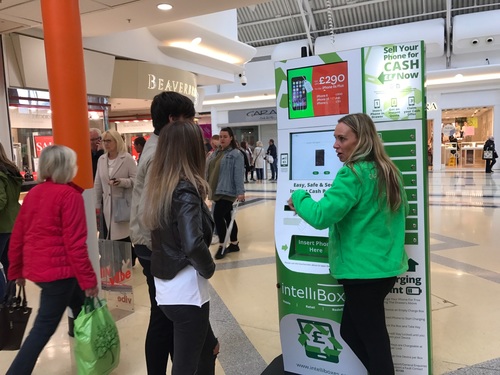 PRESS RELEASE
Success leads to national expansion for Intellibox
Start-up company, Intellibox looks set to change the way we sell our phones. A pioneering new way to instantly exchange your unwanted phones for cash, begun in a few selected locations across the UK has been hailed as a 'great success'.

Intellibox Website

CEO, Som Sinha, says:

"We are very happy that the ease, speed and reliability of the Intellibox, appeals to consumers. This is very encouraging for us as we can now look to expand in more locations nationwide".

Post-Xmas Cash

Intellibox is a great way to free up some cash after the holiday

By simply placing your phone in a drawer in the self-service kiosk and following a few easy instructions, you can get a price quoted for your phone instantly. If you like the price you simply agree...
Read full release