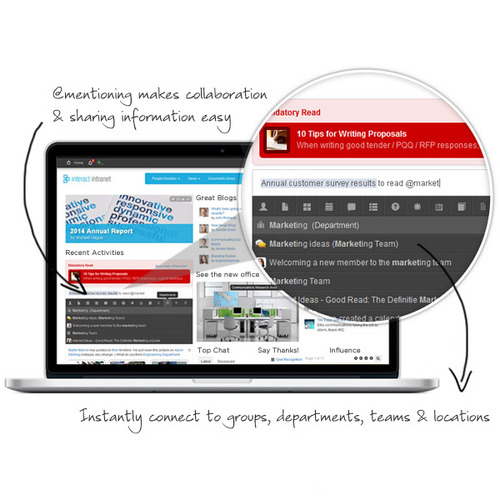 Interact Intranet, a leading provider of intranet software, today announced their latest social feature rich release, Interact Intranet 7.3.The release is perfectly timed with the recent revelation by Nielson Norman Group that the world's best intranets are now fully embracing, encouraging and even rewarding social activity by employees.

Having an intranet with social enterprise tools can bring a number of business benefits, such as improved employee engagement, faster decision making, more effective problem solving, reduced reliance on email and greater overall productivity.

Nigel Danson, CEO & Founder of Interact Intranet says:

"It is great to see companies starting to fully embrace and realise the advantages of deploying social features successfully on their intranets. At Interact we believe social tools can bring massive competitive advantages...
Read full release