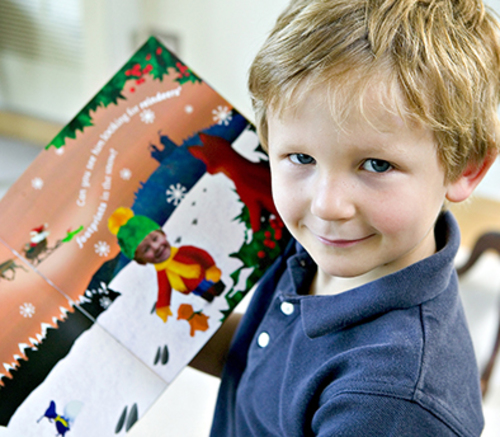 With young children not only fascinated by their own image, but also the thrill of storytelling this latest book from book publishers Itsyourstory will captivate and entertain on Christmas day and beyond.

Created uniquely for each child, a photograph of their face is incorporated into each illustration as the child creeps around the house on Christmas Day morning unable to sleep with excitement.

Called "Where's 'Name of Child'?", the story line is simple and engaging, capturing all the rituals of Christmas from building a snowman to leaving out a mince pie for Father Christmas and feeling the presents under the tree. A message at the front of the book from the sender completes the personalisation and ensures this is more than a Christmas present but a keepsake for life!

Customers will not be disappointed by the quality. The A4...
Read full release