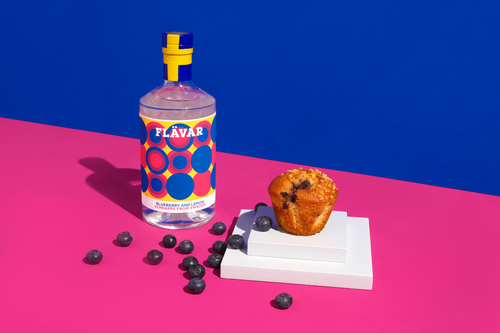 Flävar Blueberry & Lemon, (pronounced Fluh-vahhhhhh) has just landed in the UK from Sweden. And its not just epic disco and flat pack furniture the Swedes excel at - wait until you try this delectable sweet treat: it tastes just like a freshly baked Blueberry Muffin in a glass! Sweden is currently the bookies favourite to win this year, what better excuse than to indulge in the best thing to come out of Sweden since ABBA.


Flävar Blueberry & Lemon (25% abv) is the newest addition to the range, which has been shaking up the shot market all over the country in pubs and bars, a shot to be savoured and enjoyed, inspired by popular Swedish desserts and sweet treats. The combination of citrus and sweet is a delectable combination which works equally well as a post-dinner drink too.

Eurovision is the BEST excuse to throw a party with friends: drink to toast your favourite performers, enjoy the bants of Graham Norton, and sing your heart out. Don those...
Read full release