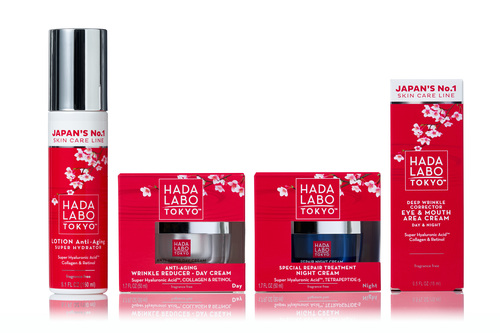 What do Helen Mirren, Joanna Lumley, Davina McCall and Dame Judi Dench have in common?

Research by Hada Labo Tokyo* - the skincare brand that's been hailed as a game changer with its multi-layer hyaluronic acid formulas using hyaluronic acid and anti-aging ingredients such as retinol and collagen - revealed they are the celebrities who other women believe have nailed the ageing game.
Nearly 57% of respondents polled said Helen Mirren had got her skincare and ageing spot on, while almost 42% picked out Joanna Lumley, 40% went for Davina McCall and 32% voted for Dame Judi Dench.

The 1,000 women over 35 who took part in the research poll blamed social media, reality TV and digitally altered images in the media for increasing the pressure on women to look good. And, while almost two-thirds wanted their skin to be its very best at their stage of life, only one in five were keen to turn the clock back to look younger than they are.

...
Read full release