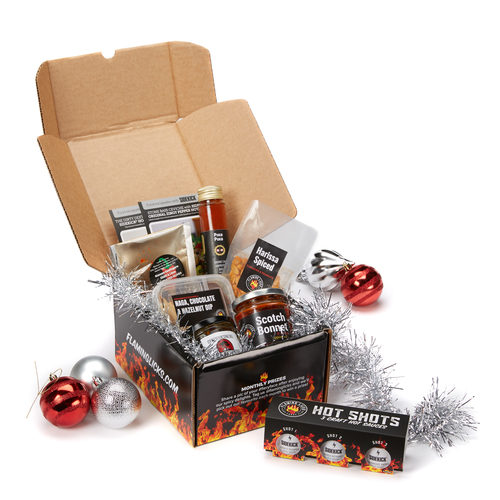 What do you give someone who's looking for excitement, adventure and daily stimulation in their lives? This Christmas sign them up to a world of flavour and creativity with a subscription from Flaming Licks, the world's premier fiery foods club. The UK company delivers the best from quality British and European producers, not readily available in supermarkets, straight to your door anywhere in the world. Each monthly subscription box will ensure spicy food addicts are never without their fix!

Chilli fans will discover how variety is truly the spice of life. Each month your delivery will contain exciting secret delights to unravel to ensure you are fully stocked with thrilling new discoveries to provide inspiration and flavours for a more creative cooking and food experience. Sign up to a choice of subscriptions to include one, three, six or twelve deliveries during the year.

Choose the best matched subscription box for your foodie companion to...
Read full release