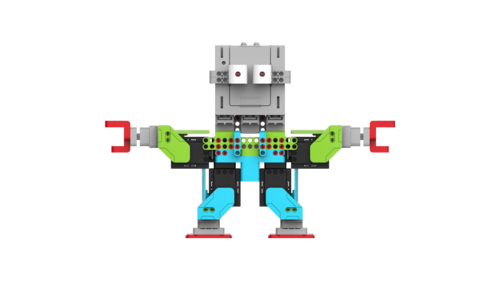 Play-learning with UBTECH Robotic's Jimu robots teaches key coding skills to (big) kids of all ages, from 5 to 105!

• Parents want to know more about how to teach kids coding skills at home
• Over two-thirds (68%) of parents think kids know more about tech than adults
• Only 18% of parents know schools are required by law to teach coding to all ages
• 9% think that robots will soon replace human robots and teachers!
• Robots are the best way of integrating coding into the wider curriculum say experts

2 December 2016 – Robots are this Christmas' most in-demand tech toys, with today's "digital first" youngsters being way ahead of their parents when it comes to learning about computer programming and how to code. But, while British parents are desperate to learn more about how to teach their kids coding at home, nearly half (42%) still don't have the knowledge or confidence to help their children learn these vital skills,...
Read full release