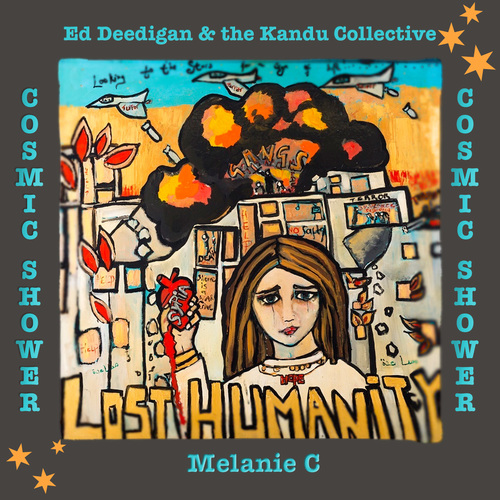 Not for profit Community Organisation Kandu-Arts along with their long time supporter and former Spice girl Melanie C have once again worked in collaboration this time to release their single "Cosmic Shower" (Lost Humanity) on June 18.

The single is being released as part of a funds /awareness raising initiative to support Kandu's work through their Safe and Sounds project with refugees, asylum seekers and their host communities in the UK. Kandu is already working alongside organisations such as the Harbour Project in Swindon that support refugees.

When home is no longer a safe place the effects of persecution, fear of violence, cultural eradication and oppression could drive any of us from our doors. The Safe and Sounds project through sharing and facilitating music, arts, games, food and support draws on our common humanity to build a sense of belonging and hope.

Kandu director Ed Deedigan said "The issues and challenges with regards...
Read full release