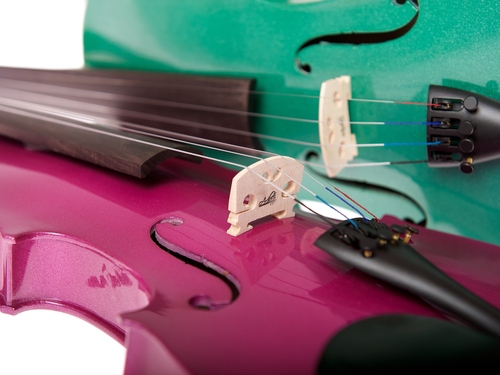 Leading Violin Retailer launches "Free Violins for Free Lessons" programme.

1st February 2013: 5 years on from Karacha Music launching Archetto Violins and leading the way in the popularisation of coloured musical instruments, Archetto has become firmly established as a leader in the student violin market. Archetto violins are now distributed worldwide and played in schools from NYC, to Sydney to London.

If you search online for a Pink or Blue violin Archetto will always be No.1, however despite the growing popularity of adult learners buying online the vast majority of Archetto violins are always supplied directly to schools.

At Karacha we are extremely proud of the Archetto violin range and how it has helped to map the teaching landscape over recent years, the continued development of the range is driven by one factor only, quality.

To that end Karacha...
Read full release