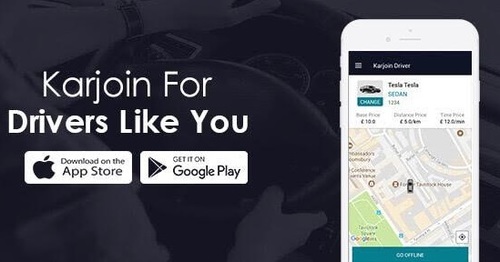 (London, UK) A former Uber driver is aiming to shake off the industry's bad reputation of inflexible working hours and poor payment conditions for drivers across London.

Karjoin is a neo-capitalist ride-hailing app which shares all its profits with its members to provide both sustainable and economic benefit to both its riders and drivers.

David Salem, founder, and CEO of the socio-economic ride-hailing app suggests that its USP is in its fairness as well as equality in how it treats its drivers. He saw first hand how minicab drivers and others would be paid just £4 an hour and have to work double hours to earn a minimum wage. This isn't enough to live on let alone pay mortgage payments or household bills.

In comparison, registered drivers through Karjoin will receive a share of 40% profit and their working hours will be reduced by 50% by fighting monopoly in the industry. The riders will share an 8% profit because the founder believes...
Read full release