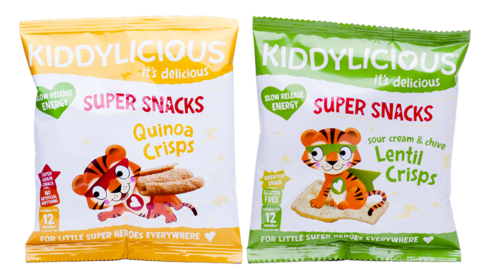 Super Snacks are a truly new snack available for young children. The first savoury crisps for toddlers made from quinoa and lentil, Super Snacks Quinoa Crisps and Super Snacks Lentil Crisps will appeal to every little superhero!

Quinoa is a super grain and lentils a super food, both packed with plant proteins they are a powerhouse of nutrition. The high source of protein in Super Snacks deliver a slow, steady release of energy keeping your toddler active and energised for longer. The new snacks are super for kids as they taste delicious and have appealing superhero characters on the packet. They are super for parents as they can be eaten on the move and introduce children to pulses and grains.

The tasty crisps come in perfect snack-sized portions and in different shapes and flavours making snacking fun for little ones. The light and crispy lentil crisps are seasoned with sour cream and chive, and the quinoa crisps are naturally flavoured.
...
Read full release