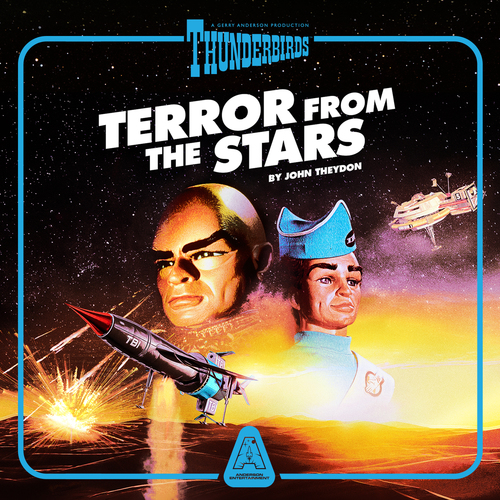 You rang (again), m'lady? Parker and Lady Penelope are back!
Impressionist Jon Culshaw and Harry Potter star Genevieve Gaunt voice
Thunderbirds legends in new audiobook

It's the news Thunderbirds fans of all ages have been waiting for. Parker and Lady Penelope, two of the best-loved characters from the hit 60s show, are back!

Yes, Parker and Lady Penelope, along with the Tracy brothers, Jeff Tracy, the evil Hood and the brilliant Brains, can be heard again very soon in the first of an exciting new series of audiobooks coming out from this May.

In Thunderbirds: Terror from the Stars the ex-con cockney chauffeur Parker and the stylish aristocrat Lady Penelope, originally voiced by David Graham and Sylvia Anderson, will be brought to life by voice actor and impressionist Jon Culshaw, star of Dead Ringers and Spitting Image, and actress Genevieve Gaunt, also known as Pansy Parkinson in Harry Potter and the Prisoner of Azkaban,...
Read full release