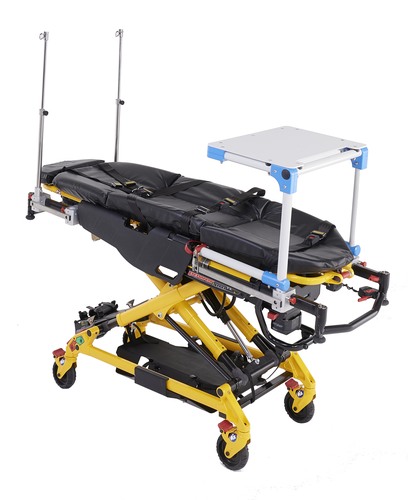 In collaboration with Stryker® and ambulance service partners, Paraid is releasing the new Adapter+ conversion kit for frontline ambulance stretchers. The kit will enable standard Stryker® PowerPro TL and XT ambulance stretchers to be easily converted into medium-dependency, critical-care stretchers.

With over 35 years' experience, Paraid specialises in designing and manufacturing innovative patient handling transportation solutions for hospitals, road and air ambulances and pre-hospital care.

The recent COVID-19 outbreak has required stretchers to accommodate a wider range of patient needs, making the role of the Adapter+ even more essential at this time.

In comparison to standard ambulance stretcher variants, the Adapter+ allows a wider spectrum of patient care needs to be accommodated and it also enables medical teams to securely store additional, vital medical apparatus for safe transportation.

The Adapter+ allows for...
Read full release