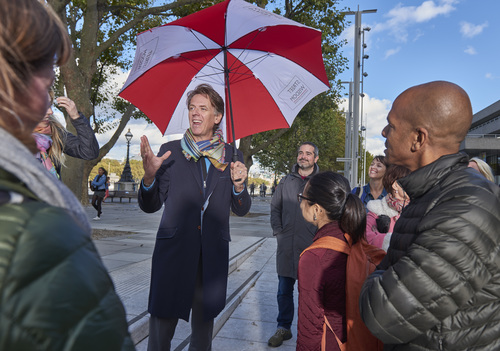 Wanderful - Human navigation for a complex world by David Pearl

David Pearl is an innovator in business, the arts and social change. Wanderful is his third book: An indispensable handbook for anyone seeking inspiration and fresh direction. In work. In life. As you'll discover, the answers to our questions are right in front of our eyes. We walk past them every day. Step by step, Wanderful shows us how to fire up our innate internal guidance system, get off the straight & narrow and find wonder in the everyday. Every day.

24/7 modern city living is having a negative impact on our wellbeing. With mental health issues at an all-time high and city-planners lacking financial resource, how can we discover a way to unhook from the daily routine and find focus and clarity without escaping to expensive (and environmentally costly) exotic locations? Wanderful aims to answer that conundrum by offering an alternative way of looking at life and work using the city...
Read full release