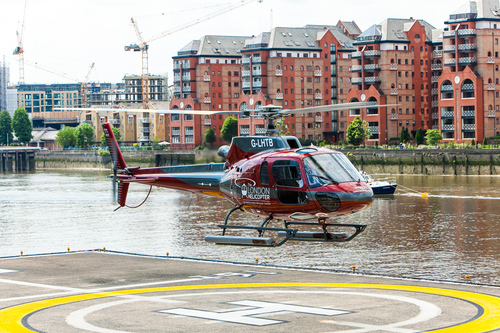 The London Helicopter is getting ready for summer in the city. The highest flying attraction of them all; London's very own helicopter sightseeing service cruises at almost 2,000ft over the Capital's skyline and provides stunning uninterrupted views of the world's most famous city.

Escape the hustle and bustle of London's busy streets, jam packed underground and rush hour traffic and see London in style. Taking off from London's only heliport at Battersea, just a couple of miles from the heart of the capital, this incredible 20 minute flight will take you across London at 100 miles per hour.

Following the River Thames from Putney in the west to Greenwich in the east and back again it is definitely the most exciting way to see the city. Offering breathtaking views and an entirely unique perspective, this panoramic tour takes in many of the City's most iconic sites including Buckingham Palace, Westminster Abbey, The Tower of London, St Paul's Cathedral,...
Read full release