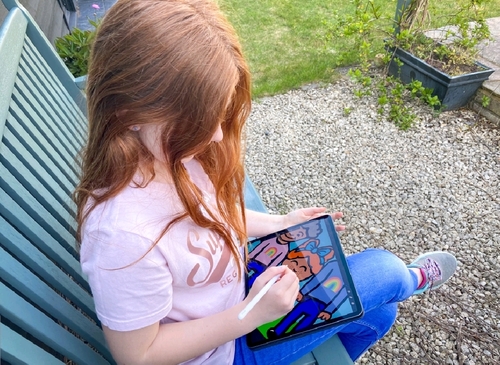 A group of youngsters from Harlington have collaborated to illustrate a COVID-19 children's storybook in a bid to raise funds for the NHS.

19-year-old art student, Chay Winter and 10-year-old schoolgirl, Kaitlyn Powell, have teamed up with author Susie Cullen to create the enchanted tale 'COVI, The Little Green Dinosaur'.

The tale, which is about a little girl Emily who found comfort in a community dinosaur, is told in rhyme and is based on a 'real-life' resident who dressed as a dinosaur (COVI) and roamed the streets of Bedfordshire to entertain children in lockdown.

Aiming to ease the anxiety young children have been experiencing since the COVID-19 pandemic arose, Susie, Kaitlyn and Chay worked together to create the book so that 'COVI' could be with children at all times.

Author Susie Cullen said: "The word "Covid" has such negative connotations for little ones, it is a word they keep hearing that conjures up images of...
Read full release