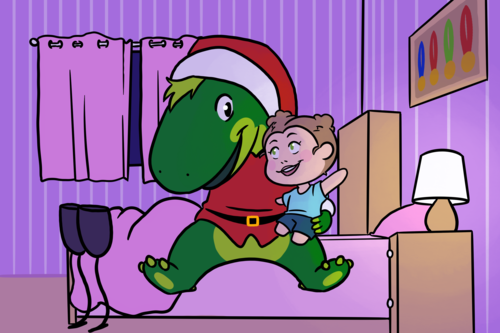 A courageous little girl who fought back after losing all her limbs to meningitis is to feature in a children's storybook designed to provide comfort this Christmas.

Seven-year-old Harmonie-Rose Allen, of Bath, contracted meningococcal septicaemia as a baby and was given only a 10% chance of survival.

Her arms and legs were amputated, but she survived and now, thanks to prosthetic legs, she loves jumping and skipping and even completed a half-marathon in her home city when she was just five.

An ambassador for the charity Meningitis Now, Harmonie-Rose will feature in the children's illustrated storybook 'Covi, the little Christmas dinosaur!' written by author Susie Cullen and illustrated by Chay Winter.

Harmonie-Rose meets Covi, who is a little green dinosaur sent by Santa to save Christmas. The book is the third tale in the series 'The adventures of Covi, the little green dinosaur'.

'Covi, the little...
Read full release