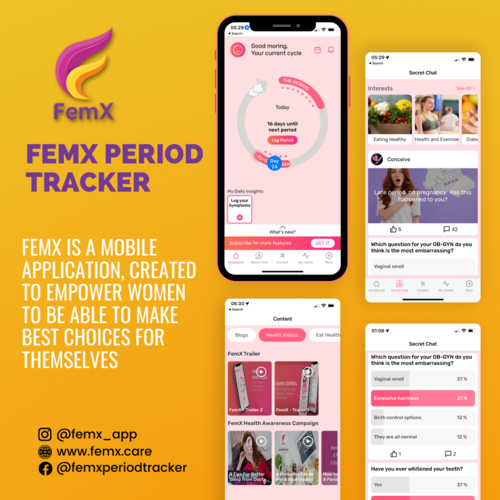 Women face lots of health challenges, and FemX was created to assist women around the world especially in the developing countries to empower and assist them. FemX helps them understand their body better and provides awareness about their symptoms and any changes to the reproductive health.

In a world where it is increasingly difficult to find help for health-related issues, the demand for fast and accessible healthcare services are constantly rising. To meet this growing demand, FemX was created by women for the women to improve the quality of women's health and help them tackle the various health challenges they are susceptible to. FemX is a period and ovulation tracker app that helps women track their period cycle and reliably predicts their upcoming menstruation as well as provides them awareness through health articles, blogs and healthy recipes.

Speaking about the app, the Founder of FemX, Mrs. Sabeen Almas, explained that she had personally...
Read full release