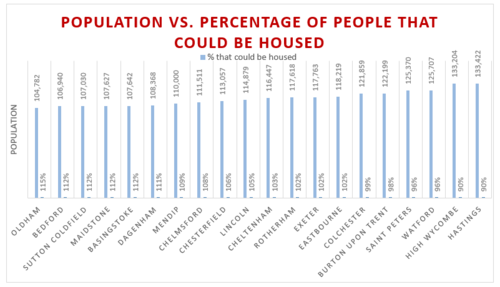 Research has revealed matching the cost of planned Palace of Westminster repairs could dramatically reduce the UK housing deficit.

Data examined by property finance specialists Pure Commercial Finance revealed for £4bn – the estimated cost of essential repairs in Westminster – over 40,000 new properties could be built, housing almost 121,000 people (three people/property).

Government figures reveal 430,000 affordable homes have been built since 2010, but housing charity Shelter estimates a deficit of 3.2m homes and states there are around 320,000 homeless people in the UK – 170,000 in London alone.

Using internal data, Pure Commercial Finance calculated that the average 3-bedroom home in the UK costs £99,842.75 to build, meaning the Houses of Parliament budget, if matched, could house over a third of the UK's rough sleepers (37.5%), or 71% of the capital's homeless.


Ben Lloyd, Managing Director and Co-founder of...
Read full release