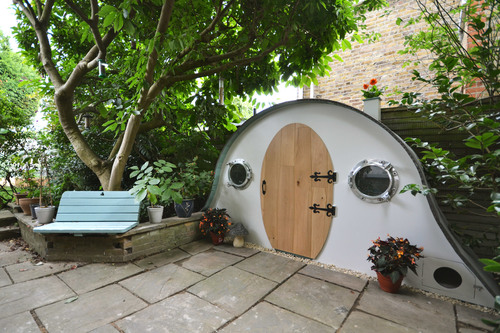 "In a hole in the ground there lived a Hobbit."
Kingston designer, Lili Giacobino, brings fantasy interior to life.

She states, "The Hobbit house uses recycled floorboards and reclaimed portholes found second hand, which came from a ship that had travelled the world. These additions create a lovely sense of adventure and narrative for the project, much like the novel it was inspired from."

After 3 years as a property developer herself, Giacobino awakens the nostalgic imagination within us through her interior design. Despite her creative and fantastical designs, she utilises her knowledge in plumbing, carpentry, tiling and her expertise in furniture.

She self admits to her interest in "upcycling and recycling materials found around [her]", as she sees the "new life for the material and a whole new story it can tell; it triggers the imagination." As well as her Hobbit house design, this feature is also found in her most recent...
Read full release