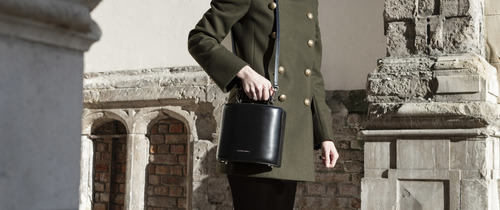 LAUNCH OF NEW BUCKLESBURY MINI HANDBAG -
BRITISH DESIGN MEETS ITALIAN ARTISAN

LONDON, 12th August 2019

Luxury Anglo-Italian leather accessories brand, Bucklesbury introduces the new Mini handbag for the Autumn/Winter season.

Bucklesbury Creative Director, Edita Macfarlane returns to the traditional values of luxury with her latest launch, which blends classic, timeless design with a distinct contemporary twist and sleek elegant styling.
Handmade in Italy by highly skilled artisans, using traditional techniques perfected over many generations, the Mini is crafted from the very finest, exquisite soft-touch Italian leather.

Created for the discerning woman who appreciates the value of owning a distinctive piece, the range is deliberately crafted in limited numbers. Each handbag takes advantage of the naturally occurring variations and characteristics of the full-grain leather - so every bag is truly unique to...
Read full release