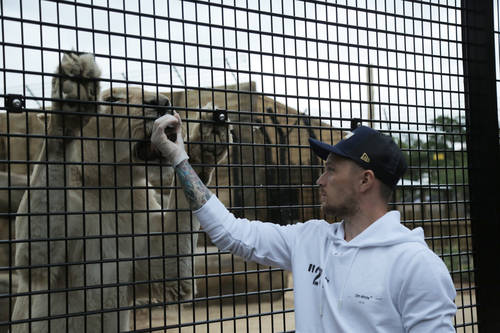 Top football stars including England Captain, Harry Kane and Tottenham team mate Kieran Trippier met Four Lions (and some Tigers) over the weekend for the opening of Paradise Wildlife Park's fabulous new Lion Pride Lands habitat. The England World Cup stars were on hand to see Paradise's four white lions, Moto (a male,12 years old) and lionesses Kya (12 years), Izulu (10 years) and Zuri (6 years) roaming in their new habitat in the centre of the animal park which is based in Broxbourne, Hertfordshire.

For further pics - https://drive.google.com/drive/folders/1fpsO2DFZZljaiqRpRKAc...

The lion's new home is three times the size of their previous enclosure and features two substantial outside habitats, a large indoor...
Read full release