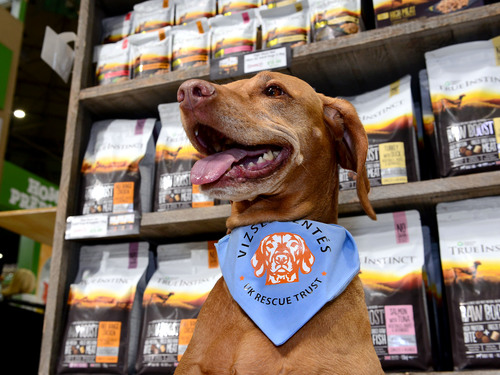 Natures Menu, the UK's number one and Europe's leading expert in raw pet food, has officially launched the ultimate natural nutrition for cats and dogs, True Instinct - truly raising the bar of the natural sector with a super-premium innovative range.

According to research,* 69% of UK pet owners feel guilty feeding their dog or cat a dry food with a low meat content, despite the convenience it offers. This is where True Instinct comes in, combining the convenience of dry with the natural power and taste of raw. Following a £2.8million investment in new technology at the company's state of the art factory in Norfolk, the new innovative range is made from premium quality meat, fish and natural ingredients – all inspired by cats and dogs' true nature.

True Instinct specialises in premium nutrition, is free from grain and gluten and only made with natural raw and raw-inspired ingredients. The new range is a complete and balanced innovative nutrition,...
Read full release