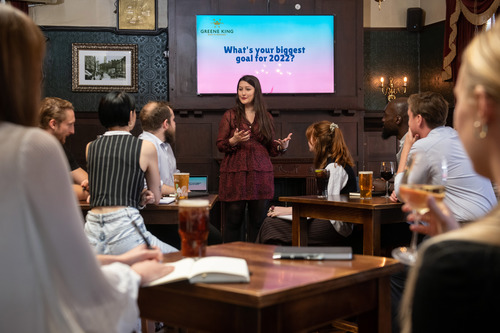 ● Leading pub chain announces lunchtime training sessions in Zone 1 pubs
● Meaningful business-based modules will be hosted by Enterprise Nation from 6th July
● Sessions cover a range of topics from creating a social media plan to building a growth mindset
● Tickets cost £25 via Eventbrite and include a main course and drink of choice

Thursday 23rd June 2022: Greene King has today announced the launch of "Expensable Lunches" - a new programme providing city workers with the ultimate pub lunch break… with a productive twist. In partnership with small business support platform, Enterprise Nation, the pub chain is giving central London workers access to a variety of meaningful training modules during their weekday lunch hour, for a lunch break that swaps office desks for pub stools.

The new launch comes as recent changes in ways of working have led to a more flexible approach to office life, but one where the...
Read full release