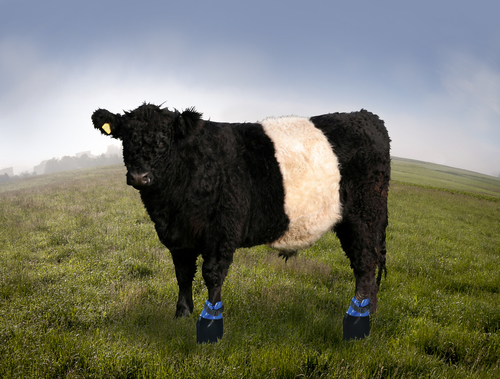 Embargoed until 1/04/18


Bionic Boots Relieve Arthritic Cattle By Levelling Grazing on Steep Malvern Hills

Farmers grazing cattle on the steep slopes of the Malvern Hills have found some of their herd's downward-facing legs developing joint problems.

The problem had become so serious they were faced with having to remove them from the hills to protect the animals' welfare, unless a solution could be found. The cattle are popular with visitors and also help to control invasive species.

The Malvern Hills Trust approached the economic development team at Malvern Hills District Council in a bid to solve the problem.

Together with local boffins, they have come to the rescue by providing bionic boots to the affected cattle, which ensure they graze on the level, no matter how steep the gradient.

Developed by members of the Malvern Radar & Technology History Society - the boot makes use of...
Read full release