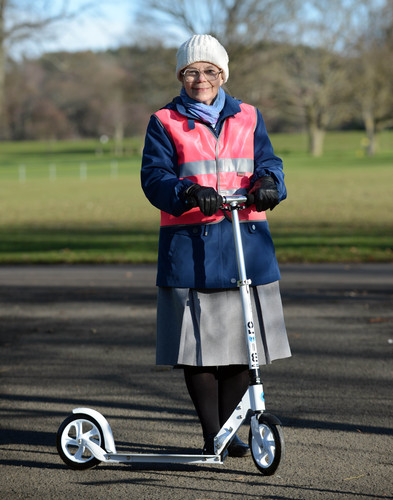 February 2013

Scooter Gran Back On The Pavement Again

Internet sensation, Perth's 74-year-old scooter gran, Barbel Roerig, was forced to hang her up wheels when her old scooter became too dangerous to ride.

Scooting was the reason Barbel had not suffered from joint problems, according to a study by experts at Glasgow Caledonian University.

www.micro-scooters.co.uk stepped in to save the day by providing Barbel with seven different scooters to road test. These ranged from the popular Maxi Micro (intended as a child's scooter but the diminutive gran was light enough to ride it) through to the MX 180, the most expensive stunt scooter in their range and designed for professional riders,

After a morning of burning rubber, Barbel opted for the Micro White – a...
Read full release