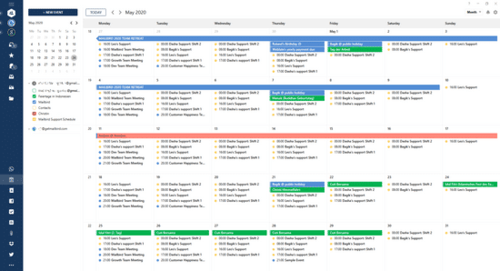 Mailbird has announced its new feature, the calendar that makes the popular email client even more comprehensive, allowing its users to manage not only emails, documents, and tasks, but also events.

Mailbird is a desktop email client for Windows known for its high usability, multiple-account support, wide functionality, and integrations that include management of documents, messengers, video meetings, and more. Many people switch to Mailbird after Outlook and emphasize its better usability and features.

Mailbird's Calendar offers a new way of managing events. It lets you not only add and edit meetings, send invitations, and use other matter-of-course features, but also easily unite all your calendars from any provider in the same interface, without any compatibility issues. The calendar also has a convenient sidebar view that lets you create events alongside viewing your mail to make the process even smoother and error-free.

"The...
Read full release