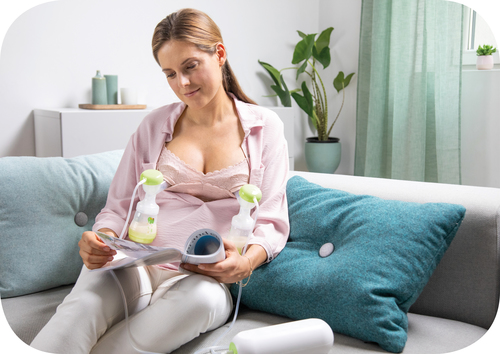 Building on the success of the MAM 2in1 Single Breast Pump, it is now time to meet the new even more flexible MAM 2in1 Double Breast Pump!

Breast milk is the best nourishment for babies and MAM believe that feeding should always be a pleasurable experience. Sometimes parents will choose to express to share this special bonding experience with their partner, grandparents and friends. Also, given the demands of busy modern life, mums of course deserve a well-earned rest. With this in mind, MAM has created an innovative new breast pump, setting another standard for convenience and efficiency.

As well as continuing to offer both the practicality of an electric breast pump and the flexibility and discretion of a manual pump, the new MAM 2in1 Double Breast Pump now has a timer that counts the minutes a pump cycle takes, while an alarm can be set to remind mum when next to express her milk.

Comfort makes the difference
To achieve...
Read full release