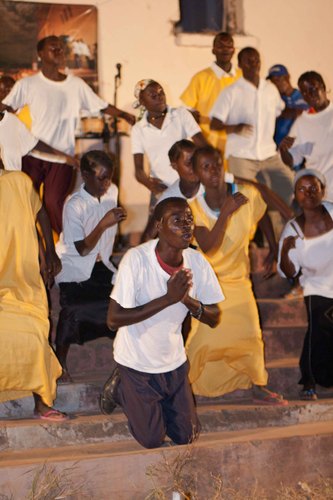 The name of Andrew Lloyd Webber, the composer and producer feted across the world for Phantom of the Opera and Evita, echoed through the remote wilderness region of Northern Mozambique at the weekend in a romantic setting far removed from Broadway or the West End.

Village choirs from 16 tiny villages within an area the size of Greater London spent hours walking and sailing in small local boats along the shores of Lake Malawi to arrive at a festival which has just won five years of financial support from Andrew's UK-based Foundation.

The singing, dancing choirs and their equally vocal supporters in the lakeshore village of Cobue nearly raised the church roof, now literally possible due to recent renovations and re-roofing efforts. The highly infectious music of local choirs and a talented Malawian band floated from the bullet-scarred walls (fading evidence of a brutal Civil War) across the aptly-named Lake of Stars to reach explorer David Livingstone's...
Read full release