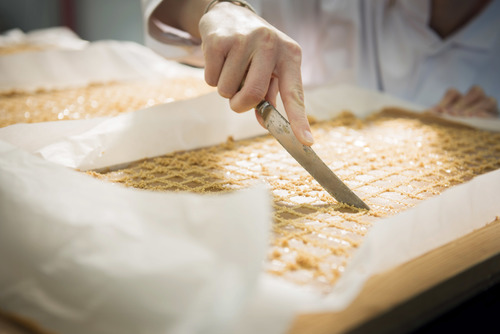 Cornish fudge manufacturer Buttermilk Fudge is celebrating National Fudge Day on Saturday, 16th June and is inviting you to be a part of it!

If you're wondering why a national awareness day has been devoted to this confectionery, it's to raise awareness of its heritage and to encourage people to have a little British-made treat.

Buttermilk Fudge was started in 1964 in Padstow by two ladies called Elsie and Betty. It was taken over by the Goad family in the 1990s and is now run by second generation David and Tracy. From its beginnings in Padstow, which is one of the oldest fudge shops in Cornwall, there is a Buttermilk shop in Port Isaac which doubles as Mrs Tishell's Pharmacy in ITV series Doc Martin, the range can be now found all over the country and even internationally.

However, Buttermilk's award-winning treats are still lovingly handmade in-house by craft confectioners using traditional methods. Now produced on the edge of Bodmin...
Read full release