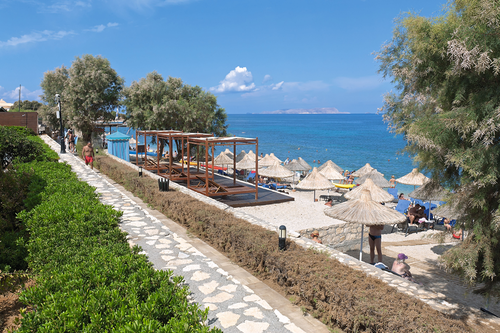 Aldemar Hotels & Spa, one of Greece's leading hotel chains have cemented their position as Europe's leading green hotel group by picking up an award at the World Travel Awards earlier this month for the 2nd time.

Establishing the chain at the forefront of sustainability and green tourism in Europe the 'Europe's Leading Green Hotel Chain' award was first presented to the group in 2008. Since then Aldemar Hotels have continued to be pioneers of the environment and strive hard to ensure that its corporate social responsibility programme is at the heart of its business philosophy at all levels and including all members of staff from chamber maid to general manager.

The group has also retained 'blue flags' for all of its beaches at its eight hotels in Crete (4), Rhodes (2) and West Peloponnese (2) for the 13th consecutive year and as has helped to put Greece on the map for 'green...
Read full release