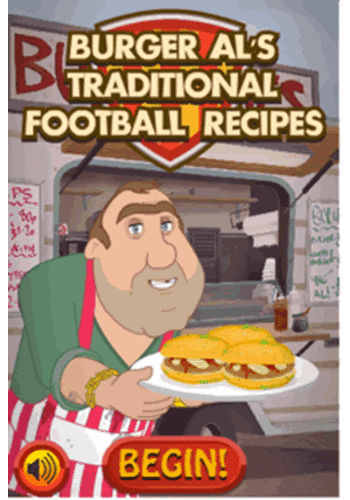 Football's first celebrity chef launches "Burger Al's Traditional Football Recipes" on Tues, 13th May

• Burger Al is "the Domestic God of The Stadium Approach Road" and co-star of Warren United, ITV4's new animated football sitcom – on Tuesdays 10pm, until 27th May

• His recipe app is available (free) as an Android app and online at www.warrenunited.net

• Burger Al is available for interview

Do you want onions with that? Burger Al, football's answer to Nigella Lawson, alias "the Domestic God of the stadium approach road", is publishing an app of his finest football recipes.

Britain's newest celebrity chef is already finding fame as the takeaway food...
Read full release