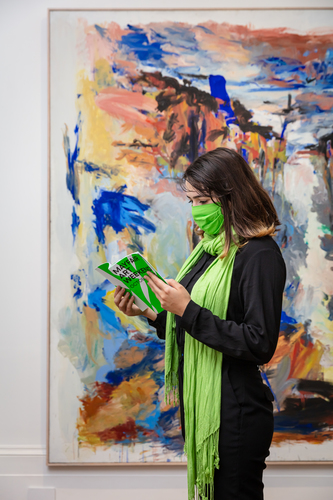 Mayfair Sculpture Trail | 2 – 27 June 2021
Mayfair Art Weekend | Friday 25 - Sunday 27 June 2021

Mayfair Art Weekend, the annual celebration of the world's internationally renowned gallery district, will take place this summer from Friday 25 – Sunday 27 June 2021. Inviting audiences back to see art in real life, the extended programme launches with the second Mayfair Sculpture Trail, a Mayfair Art Weekend collaboration with Art in Mayfair, 2 – 27 June. The celebrated Gallery HOP! will take place on Friday 25 June with galleries staying open until 8pm, followed by a full weekend of free talks, tours, performances and family activities.

Since 2014 independent galleries across Mayfair have united for Mayfair Art Weekend, presenting an unrivalled opportunity for art enthusiasts to immerse themselves in London's vibrant hub of creativity and craftsmanship, and to engage with the internationally diverse offering of free exhibitions and art events. For...
Read full release